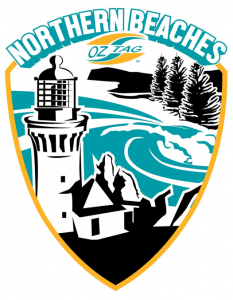 JUNIOR COMPETITION EXPRESSION OF INTEREST
Summer 2021/22 – Expressions of Interest ONLY
Junior Competition (Ages 6-17)
James Morgan Reserve, Cromer
Competition Starts Thursday NOVEMBER 11
Click to fill out Expression of Interest Form
SENIOR COMPETITION INFORMATION
Manager – Luke Manahan & Michael Buettner
E: northernbeaches@oztag.com.au
Registration
$90 per player. After Round 1 it is $100.
NO registration night, please submit your registration form and pay registration in full to secure a spot.
Registration form is on the website, please send to northernbeaches@oztag.com.au
Click to Complete Registration Form
Click to Read Insurance Information
(Loss of income is not included in registration)
Bank Details
Oztag Northern Beaches Sydney Incorporated
Account # 494 702 917
BSB: 112 879
Reference: Div (Mens/Mix) Team Name
Competition Details
Kick off Thursday November 11
Venue: James Morgan Reserve, Cromer
Game Times: 6:15pm, 7:00pm, 7:45pm and 8:30pm.
Competition Format: 12 round games, Semi Final & Grand Final (2 wet weather rounds included)
Grading: Depending on team numbers we will grade the divisions after Round 3.
Player Eligibility
All players must be at least 15yrs to take the field (Senior Competition).
All players must be registered in the Cromer competition to take the field – NO RING IN PLAYERS. If you are caught playing unregistered players, your team will be recorded as forfeiting that game AND 4 point's competition penalty. Players that play as a ring-in will also receive a 2-week suspension from all other Oztag teams that they are registered in within the Sutherland Shire & Menai areas.
No new player registration after Round 6
Teams must register minimum of 10 players. MIXED can have a maximum of 4 males on the field at any time.
Uniform:
Australian Oztag will only allow former Oztag Merchandise or the new OES shorts/tights to be played in. This is a mandatory policy to allow the same grade of Velcro and material in all playing shorts/tights. The referee will not allow a player to take the field without the proper shorts/tights.
Shorts: $30/pair                                                Tights: $30/pair
These will be available at all game nights. No homemade shorts/tights are permitted on the field.
All team playing tops must be the same colour. All shirts must have a different number. All playing tops must be long enough to be tucked into shorts/ tights. Teams have until round 4 to organise this.
NO PLAYERS ARE PERMITTED TO WEAR TANK SINGLETS (LOW CUT UNDER THE ARM)
Calendar:
Round 1 – November 11
Round 2 – November 18
Round 3 – November 25
Round 4 – December 2
Round 5 – December 9
Wet Weather – December 16
CHRISTMAS BREAK
Round 6 – January 13
Round 7 – January 20
Round 8 – January 27
Round 9 – February 3
Round 10 – February 10
Round 11 – February 17
Round 12 – February 24
Final Week 1 – March 3
Final Week 2 – March 10
Wet Weather – March 17